Part of the Kolkata Metro, this will be India's most expensive metro project
The underwater section of the tunnel under River Hoogly is 520 metres long
Construction costs for the project have doubled since it was sanctioned after delays since 2014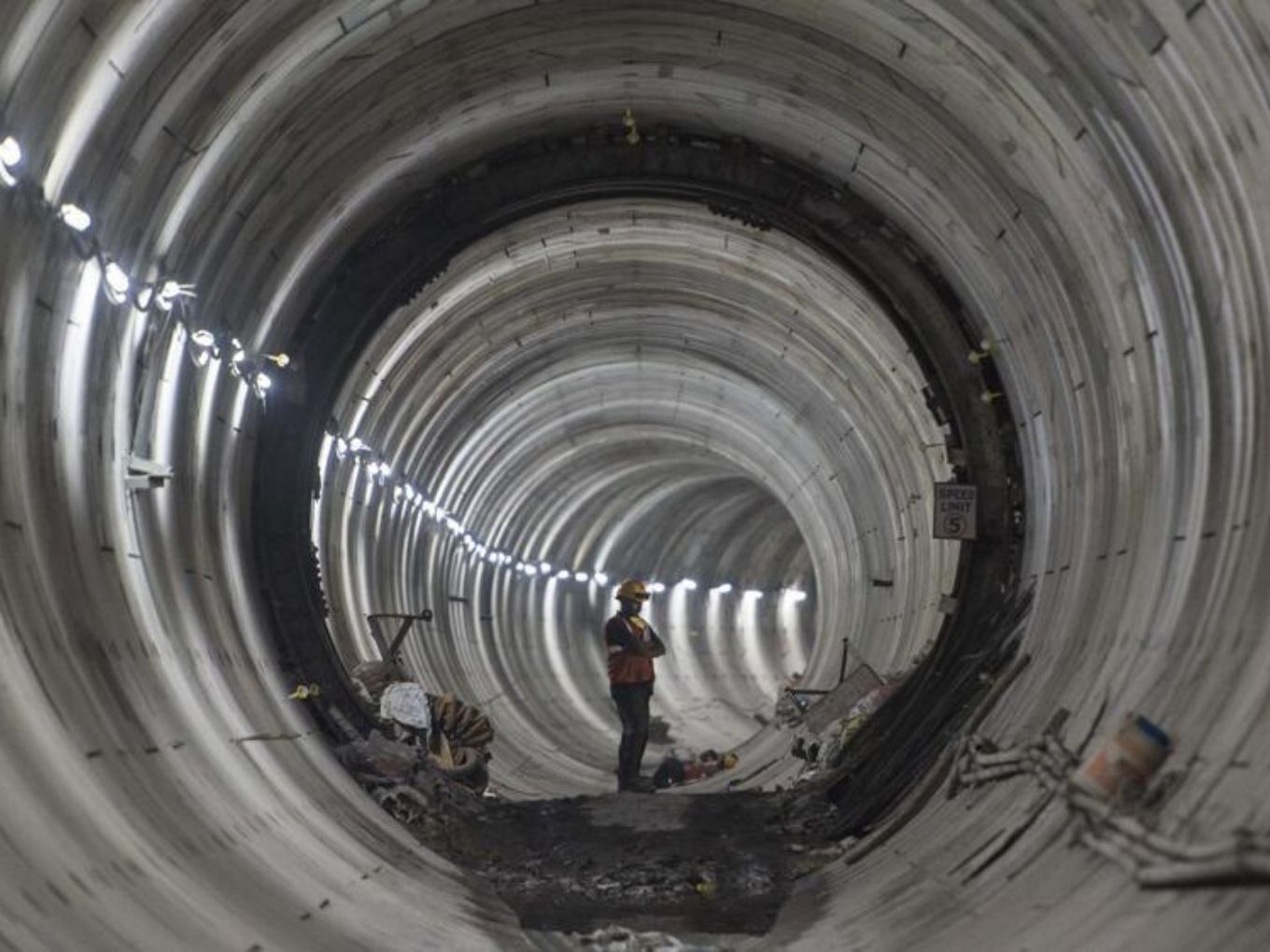 After years of delays, work on India's first underwater metro line, which witnessed squatters on its planned route in 2014, has once again resumed and is expected to be completed by March 2022. The underwater section in the Kolkata metro line runs partly under the city's famous Hoogly river.
Notably, this is India's most expensive metro project. The new metro line, once operational is expected to carry about 9 Lakh people daily (about 20% of the city's population) and commuters will take less than a minute to cross the underwater section. The distance currently takes about 20 minutes by ferry boats and more than an hour across the bridge.
Apart from reducing environmental and vehicular pollution and decongesting the roads, about 40% of the total transport demand will be addressed through the metro services once fully operational.
As can be expected with construction delays in such ambitious projects, the cost of the underwater section has spiralled considerably. Construction costs have nearly doubled since 2014 when the work was halted upon the discovery of squatters along the underground section that leads to the underwater line. The delays have cost the Kolkata city government about INR 8600 Cr for the 17 Km line from INR 4900 Cr for a 14 Km line
Manas Sarkar, managing director at Kolkata Metro Rail Corp (KMRC), told ET that the project is awaiting a final instalment of $2.8 Mn (INR 20 Cr) over the next two years from the Indian Railway Board. Overall, the KMRC has taken a loan of INR 416oo Cr from Japan International Cooperation Agency (JICA) which has helped fund 48.5% of the project.
The KMRC has signed a deal with JICA to pay back the loan over the next 30 years. Sarkar added that the KMRC will not anticipate any more cost escalation as East-West Metro project is 74% owned by India's railway ministry and remaining by India's ministry of housing and urban affairs.
Public Transport Goes High-Tech
In December 2019, the founder of Virgin Group Richard Branson had announced to meet Maharashtra chief minister Uddhav Thackeray to talk about the most anticipated superfast Hyperloop project, which connects Mumbai-Pune would be beneficial for the state as it would reduce the travel time for the local commuters to under 35 mins from 3.5 hours.
Hyperloop is an open source mass transit system that many companies are working on independently. Besides Virgin, Elon Musk is also looking at Hyperloop projects around the world. While support from the state government looks bleak, Branson has clarified that no government funding is needed to implement the company's Hyperloop project.
Besides Maharashtra, Virgin Hyperloop One had also signed an MoU with the Karnataka Urban Development Department in 2017 to conduct preliminary research to understand the feasibility and economic impact in the Bengaluru region.