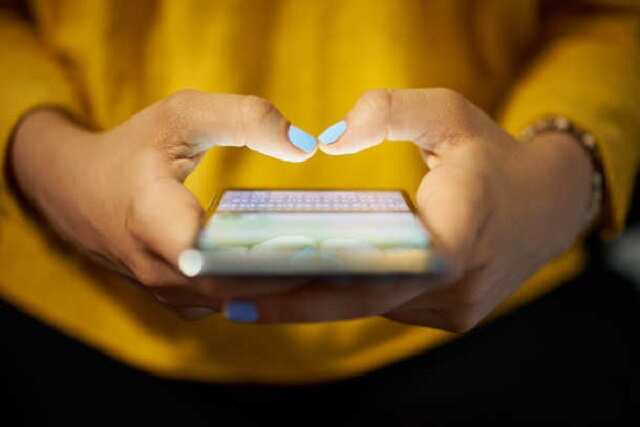 ShareChat
, a Twitter-backed homegrown
social media
platform, has written to Union IT Minister Ravi Shankar Prasad seeking stricter laws against foreign social media platforms.
This comes with just a week to go before the government finalizes amendments to the IT Act's Intermediary Guidelines.
The proposed amendments are aimed at making technology platforms more accountable for the content that they host.
The draft guidelines, introduced in 2018, had alarmed many US internet companies and privacy rights activists. Many technology companies, including ShareChat, Reliance Jio and Paytm, had however supported the draft.
In the letter, sent on Tuesday, ShareChat said foreign technology platforms with at least 1 million daily active users should mandatorily set up office in India and be answerable to Indian law enforcement agencies. This is a clear departure from the proposed threshold of 5 million users in the draft.
The company has also sought that all platforms ensure traceability of messages, and provide metadata based on lawful requests.
ShareChat, which has over 65 million active users in the country, also demanded a new legal framework in India that creates supervision, the need to report compliance, and has powers of audit or investigation.
It said the current legal framework provides limited policy tools to the government to regulate the conduct of social media platforms, as the IT Act only regulates adherence to the due diligence standards on a content-by-content basis.
"The goal of a code of practice is to set out a duty of care for the platform towards its users, especially vulnerable groups. The government could consider empowering a body to develop and enforce codes of practices and prescribe financial penalties for non-compliance," ShareChat's Head of Public Policy Berges Y. Malu wrote in the letter.
ET has seen a copy of the letter. ShareChat confirmed the development, but declined to comment further.
ShareChat said India needs a framework to protect children under the age of 18 online, like the Children's Online Privacy Protection Act in the United States. It, however, made clear that it was against the proposed rule to proactively monitor content.
ShareChat's demand for traceability, local incorporation and tighter regulations fly in the face of concerns expressed by industry group the Internet and Mobile Association of India (IAMAI), which counts Facebook, Google, Amazon and Twitter as its members. IAMAI had called the proposed rules arbitrary, a violation of the Right to Privacy and financially unsound.
ShareChat, which started monetising its platform only recently, competes with Chinese and US social media companies, including TikTok and Facebook, in a hyper-competitive Indian market.
"Our comments are from the perspective of ensuring that we, as a country, are able to lawfully govern our internet ecosystem, balance and protect individual liberty and concerns of our safety and security," wrote Malu. "These platforms have come under scrutiny globally, as in many cases their internal systems and processes have been found wanting from a consumer safety and data privacy perspective."
The notification of the Intermediary Guidelines (Amendment) Rules is likely to be completed by January 15, the Ministry of Electronics and Information Technology (MeitY) said in an affidavit to the Supreme Court last year.
The rules are part of India's broader efforts to tackle disinformation and "fake news".
Since 2017, rumour-mongering on social media has been blamed for mob attacks that killed dozens of people across the country.
According to the original draft rules, companies must "remove or disable access" to "unlawful" content within 24 hours when asked by a government agency or through a court order.




tech.economictimes.indiatimes.com