The government is looking to expand the highway network
Finance Minister also announced viability gap funding for setting up warehouses
The policy will clarify the roles of the union and state governments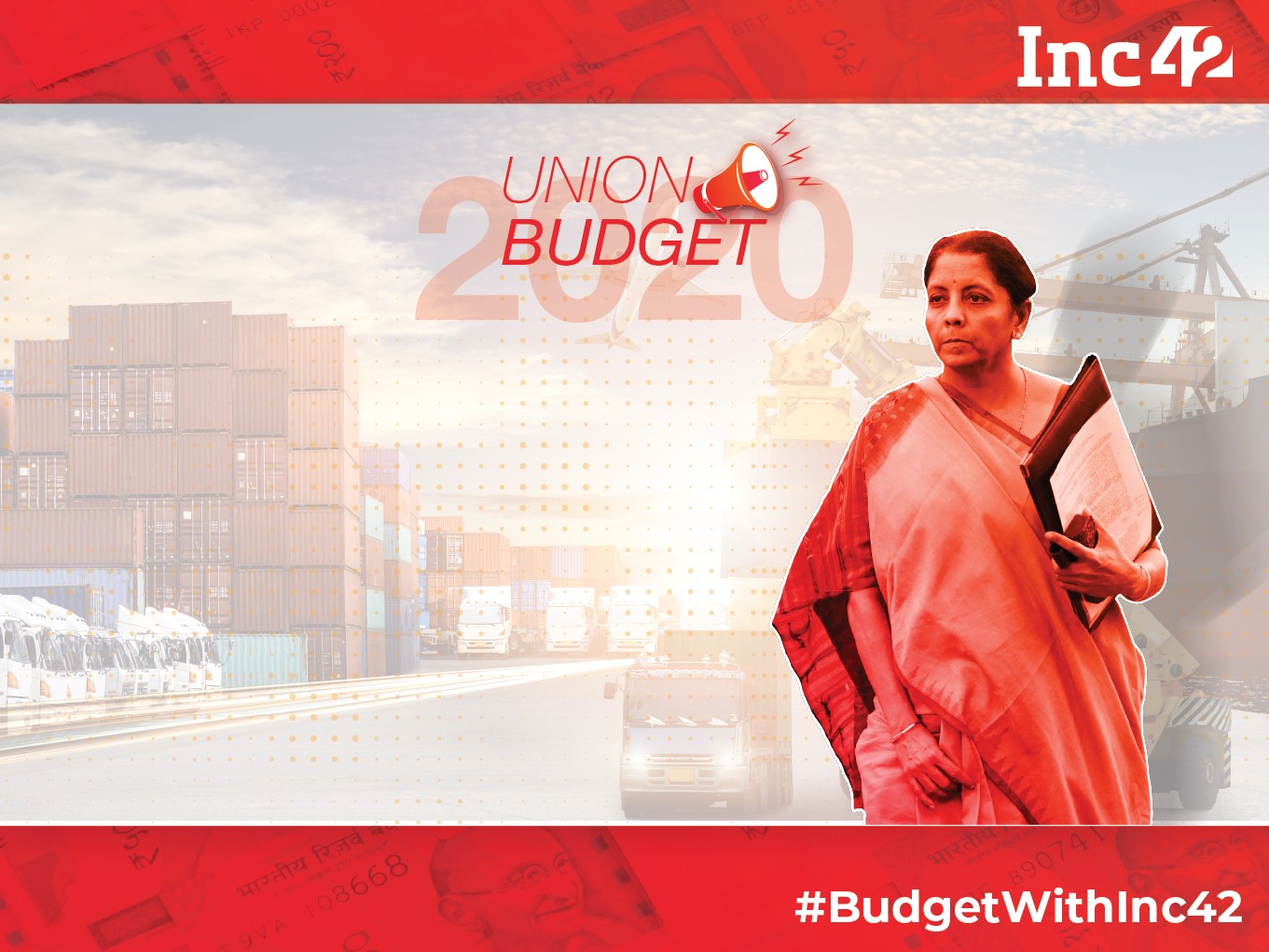 To tackle challenges present in the logistics industry, finance minister Nirmala Sitharaman, during her Budget 2020 speech, announced that the government will soon launch a new National Logistics Policy to ramp up the pace of the country.
According to Sitharaman, the National Logistics Policy will clarify the roles of the union government, state governments and key regulators, thereby removing red-tape from logistics. "It will create a single-window e-logistics market and focus on the generation of employment, and skills," she added.
Additionally, the government is also looking to expand the highway network of the country. Sitharaman said that the government will develop 2500 Km access control highways, 9000 Km of economic corridors, 2000 Km of coastal and land port roads and 2000 Km of strategic highways.
The finance minister also said that the government will complete the Delhi-Mumbai Expressway and two other corridors by 2023. "Chennai-Bengaluru Expressway will also start soon," she added.
In response to government's logistics plans, Sanjay Khan, partner at Khaitan & Co, said that new-age companies operating in the logistics sector are set to benefit from the push in the logistics and warehousing sector. "There are quite a few exciting B2B startups in this sector and we can expect increased activity and innovation here," he added.
The government has also announced that it will monetise at least 12 highway stretches which are spread over 6000 Km before 2024 to increase the income of the National Highway Authority of India (NHAI).
Sitharaman also said that the government will also spend some amount on logistics and warehousing from the INR 100 Cr corpus announced by the Prime Minister Narendra Modi in his Republic Day Speech. The fund will invest in 6500 projects across various sectors which will be completed in the course of five years, Sitharaman added.
Improving Storage Capabilities
As of now, it is estimated that India has an estimated capacity of 162 Mn metric tones (MT) of agri-warehousing, cold storage, reefer van facilities, etc. However, experts have highlighted that the capacity is way short of what is required to safely secure all the food procurement.
To address this issue, Sitharaman has now said that it'll provide viability gap funding for setting up efficient warehouses at the block or taluk level. "This can be achieved where states can facilitate land and are on a public-private partnership (PPP) mode,' she added.
These warehouses will be created in line with the Warehouse Development and Regulatory Authority (WDRA) norms. Food Corporation of India (FCI) and Central Warehousing Corporation (CWC) are also expected to build warehouses on their land too.
Moreover, as a backward linkage initiative, a Village Storage scheme has also been proposed by the government to be run by the self-help groups (SHGs). "This will provide farmers with a good holding capacity and reduce their logistics cost," Sitharaman added.